Oragadam - Hotel Rooms for rent Chennai Sriperumbudur.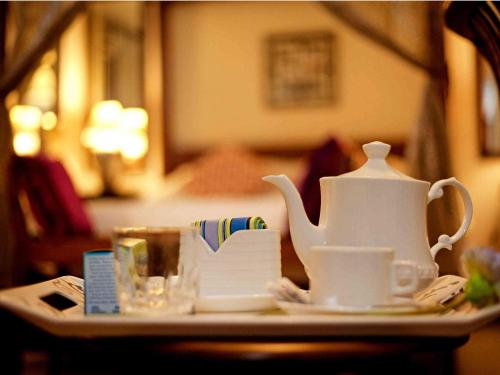 Our Standard Plus Rooms are spacious and tastefully decorated, with king-bed or twin-bed configurations available. Standard Plus Rooms can generally accommodate two people maximum and are ideal for corporate clients needing desk space for work or for the leisure traveler wanting to splurge a little. With more living space in each room, Standard Plus Rooms make an ideal home-away-from-home choice for longer stays.
www.highnest.in
Deluxe Double Room - Hotel Villa Highnest between Oragadam & Sriperumbudur.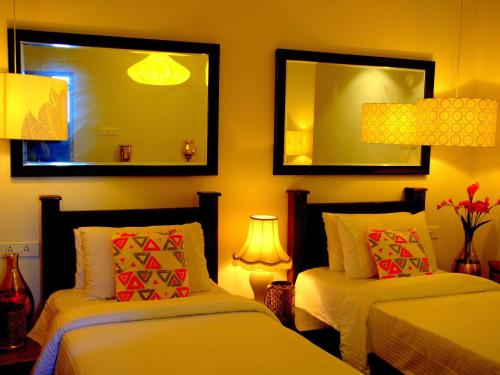 Best location for business and leisure travelers in Chennai Sriperumbudur
    Good value for money
    Perfect venue for both business and social occasions with elegant décor
 Facilities with compliments
    Complimentary Breakfast
    Usage of Wi-Fi
    Usage of Tea Coffee Maker
    Two 500ml Packaged drinking water bottles
    Free Toiletries
    In Room Safe
    Turn Down service
    In Room Dining
Facilities on charge
    Travel desk
    Doctor on Call
    Minibar in Room
    Laundry Service
    Direct Dialing
    Business Centre Services
    In Room Dining
    Banqueting Services
www.highnest.in
| rsv@highnest.com | 98400-66333  
www.highnest.in | rsv@highnest.com | 98400-66333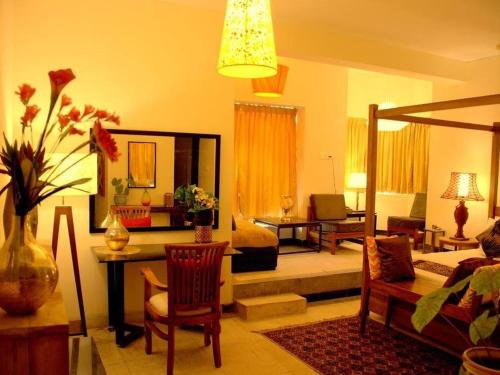 Highnest believes in making every effort possible to ensure that you stay comfortable.
www.highnest.in
| rsv@highnest.com | 98400-66333
—————
keywords
Villa Highnest hotel near Padappai
Villa Highnest hotel near Walajabad
Villa Highnest hotel near Nathanallur
Villa Highnest hotel near  Karanithangal Village
Villa Highnest hotel near Venpakkam Panrutti
Villa Highnest hotel near Oragadam, India, Walajabad, India,
Villa Highnest hotel near Asoor, Kanchipuram district, India,
Villa Highnest hotel near Kattavakkam, Kanchipuram district, India,
Villa Highnest hotel near Avalur, Kanchipuram district, India,
Villa Highnest hotel near Sethupet, Kanchipuram district, India,
Villa Highnest hotel near Ezhichur, Kanchipuram district, India,
Villa Highnest hotel near Vaipoor, Kanchipuram district, India,
Villa Highnest hotel near Ambakkam, Kanchipuram district, India,
Villa Highnest hotel near Nathanallur, Kanchipuram district, India,
Villa Highnest hotel near Kambarajapuram, Kanchipuram district, India,
Villa Highnest hotel near Puliampakkam, Kanchipuram district, India,
Villa Highnest hotel near Thollazhi, Kanchipuram district, India,
Villa Highnest hotel near Vallapakkam, Kanchipuram district, India,
Villa Highnest hotel near Devariyambakkam, Kanchipuram district, India,
Villa Highnest hotel near Panrutti, Kanchipuram district, India,
Villa Highnest hotel near Panaiyur, Kanchipuram district, India,
Villa Highnest hotel near Seeyamangalam, Kanchipuram district, India,
Villa Highnest hotel near Lingapuram, Kanchipuram district, India,
Villa Highnest hotel near Kunnavakkam, Kanchipuram district, India,
Villa Highnest hotel near Vembakkam, Kanchipuram district, India,
Villa Highnest hotel near Alavur, Kanchipuram district, India,
Villa Highnest hotel near Thenneri, Kanchipuram district, India,
Villa Highnest hotel near Vadakkupattu R.F., Kanchipuram district, India,
Villa Highnest hotel near Angampakkam, Kanchipuram district, India,
Villa Highnest hotel near Valli Maud, Kanchipuram district, India,
Villa Highnest hotel near Vattambakkam R.F., Kanchipuram district, India,
Villa Highnest hotel near Periamadurapakkam, Kanchipuram district, India,
Villa Highnest hotel near Agaram, Kanchipuram district, India,
Villa Highnest hotel near MaduraNallur, Kanchipuram district, India,
Villa Highnest hotel near Manjamedu, Kanchipuram district, India,
Villa Highnest hotel near Thammanur, India,
Villa Highnest hotel Melputhur, Kanchipuram district, India
Villa Highnest Hotels near Vallakottai Murugan Temple
#Irungattukottai, #Valarpuram,  #Sengadu,  #Pennalur, #Kanchipuram district,  #Vadamangalam, #Kanchipuram district,  #Vengadu, #Kanchipuram district,  #Thodukadu,  #Vellarai, #Kanchipuram district,  #Padicheri, #Kanchipuram district,  #Kaduvancheri, #Kanchipuram district,  #Irumbedu, #Kanchipuram district,  #Navalur, #Kanchipuram district,  #Irungulam, #Kanchipuram district,  #Ayakolathur, #Kanchipuram district,  #Nemili, #Kanchipuram district,  #
Anakaputhur, #Kanchipuram district,  #Kannanthangal, #Kanchipuram district,  #Thodukadu, #Kanchipuram district,  #Sirukiloy, #Kanchipuram district,  #Kolathur, #Kanchipuram district,  #Kandamangalam, #India
#near #Padappai #Walajabad #Nathanallur #Karanithangal #Panrutti #Venpakkam #Kanchipuram  #Avalur #Sethupet #Ezhichur #Vaipoor #Ambakkam #Nathanallur #Puliampakkam #Thollazhi #Vallapakkam #Devariyambakkam #Panaiyur #Panaiyur #Seeyamangalam #Lingapuram #Kunnavakkam #Vembakkam #Alavur #Thenneri #Vadakkupattu #Angampakkam #ValliMaud #Vattambakkam #Periamadurapakkam #Agaram #MaduraNallur
#Manjamedu #Thammanur #Melputhur #Vallakottai